Home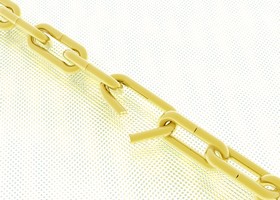 The Role of the CTO
For technology companies, the role of Chief Technology Officer (CTO) is a critical determinant of success. The CTO must ensure that the technology underpinnings of the company can both fully support the existing product offering and be able to handle new product directions. Moreover, the CTO is responsible for fully leveraging corporate Intellectual Property.
The Weak Link
The role of the CTO is to forge a link between the technology and business sides of a company. It's up to the CTO to leverage the technical resources of a company and ensure they're working toward an agreed-upon goal. A person with a strong technology background alone may not possess the requisite business skills necessary to create the linkage. Companies without a leader who has experience in both the technology and the commercial sides of the business, are at risk. We call that scenario the Weak Link.
The Retained CTO
To connect this crucial link, there is the Retained CTO Service. The Retained CTO delivers the strengths of a seasoned CTO without the associated impact on corporate finances. Doering Technology Associates provides a Retained CTO who is fully vested in the success of our clients and delivers results by unifying and enhancing the capabilities of the Executive Team. In addition, the Retained CTO brings to the table an expert, big-picture perspective that often eludes a company's employees. Doering Technology Associates offers the following services:
Technology consulting, including but not limited to:

Expert review of existing or planned architecture
Turnaround leadership
Budget planning
M&A support for your or the target's technical capacity

Retained CTO:

The strength of a seasoned CTO without the associated impact on the company's financial statement or key technical staff
Mentor/Coach for key Technology Players
Participation at the Board Level
With over 27 years of corporate experience, Doering Technology Associates enables you to close the gap between where you are presently and what your optimized business demands. We deliver results by strengthening the executive team.
Call us today.